The watermark is an image used in the background of the worksheet labeled as copy, draft, confidential or a picture of the logo. The Excel 2010 and later versions do not have built-in watermarks, therefore we need to learn how to add and delete a watermark using the Header & Footer tools.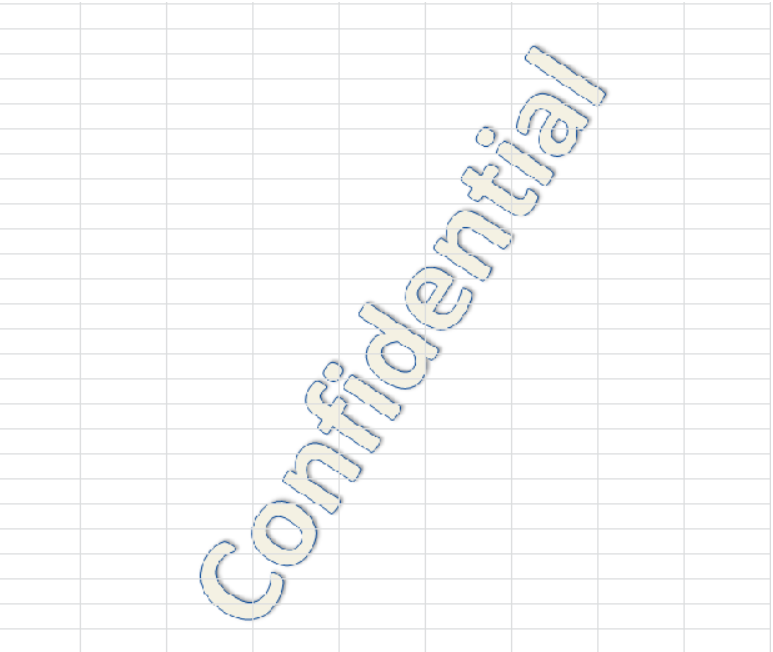 Figure 1. Watermark
How to Add a Watermark
First of all, we need to save an image on our computer which we want to use as watermark. Alternately, we can create a watermark by using the WordArt or Microsoft Paint tools and save it as an image on the computer. We need to follow the below steps to add watermark to worksheet.
Go to the

View

tab and from

Workbook Views

group select the

Page Layout

.

Select the

Click to Add Header

section on top of the worksheet.
Figure 2. Click to Add Header Section
When we select the

Click to Add header

section,

Head & Footer Tools

appears. Click on the

Design

tab
Figure 3. Header & Footer Tools
From the

Header & Footer Elements

group, select the

Picture

element and browse the picture where we have saved it on the computer. Select the picture and press the

Insert

button
Figure 4. Insert the Watermark Picture
The Header box of worksheet appears with text

&[Picture]

to indicate that the header contains a picture now.
Figure 5. Header Box Containing Picture Text
Click anywhere in worksheet area out of the header box to see and save the selected watermark image.
Figure 6. Insert Watermark
If the picture is more prominent than our worksheet body, then we can format the picture to make it less prominent. To do this, again click in

header

box and select

Format Picture

from

Header & Footer Elements

.

In the

Format Picture

window, select the

Picture

tab. In the

Image Control

section, click on

Color

drop-down and select

Washout

and press the

OK

button
Figure 7. Formatting the Watermark Picture
How to Delete a Watermark
To remove watermark we need to follow the below steps;
Click in the header box of the worksheet.

Select the text

&[Picture]

and press the Delete button

Click outside of the header box to save the changes.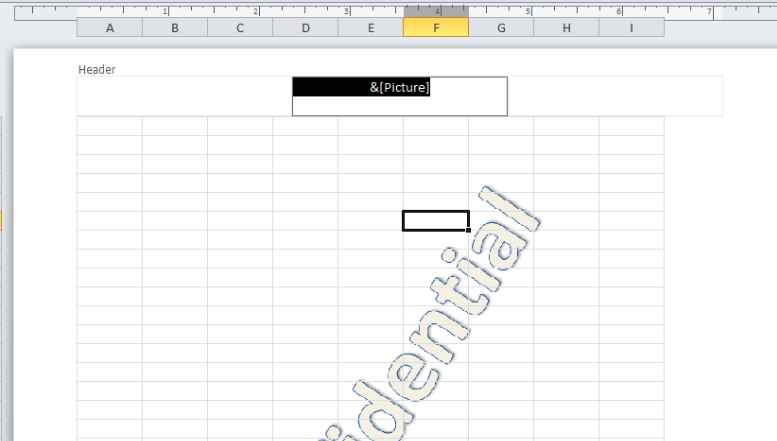 Figure 8. How to Remove Watermark
Instant Connection to an Expert through our Excelchat Service
Most of the time, the problem you will need to solve will be more complex than a simple application of a formula or function. If you want to save hours of research and frustration, try our live Excelchat service! Our Excel Experts are available 24/7 to answer any Excel question you may have. We guarantee a connection within 30 seconds and a customized solution within 20 minutes.