When we want to publish our Excel data online, we can convert it into HTML.  HTML, or Hypertext Markup Language, is a system for presenting data on the web.  
Figure 1.  Final result:  Save as HTML
We can save the whole workbook as HTML or save only selected cells.  If we want to convert only a portion of the worksheet such as the table B2:E11, select the cells first then follow these steps:  
Figure 2.  Sample data to save as HTML
Save Excel as HTML
Press

F12

to launch the

Save As

dialog box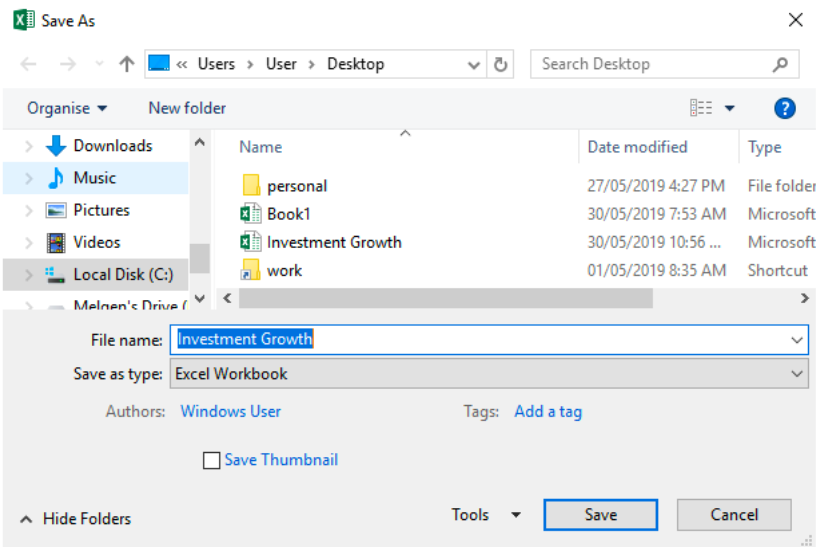 Figure 3.  Save As dialog box
Click the arrow for

Save as type

: and select

Web Page

or

Single File Web Page
Figure 4.  Selecting the Save as type: Web Page
Web Page

has a file extension .htm or .html.  This saves the workbook while also creating a folder that contains the supporting files such as pictures and page formatting.  
Single File Web Page

has a file extension .mht or .mhl. This saves the workbook to a file while embedding the supporting files into the web page.
Figure 5.  Save and Publish options
In the lower left side, there are two options under

Save

where we can select

Entire Workbook

or only the

Selection: B2:E11

.  

Click

Publish
Figure 6.  Publish as Web Page dialog box
In the

Publish as Web Page

dialog box, do the following:

In the

Choose

drop-down list, select

Items on Sheet1

Select the check box for

AutoRepublish every time this workbook is saved

so that all changes in the workbook will be automatically published

Select the check box for

Open published web page in browser
Figure 7.  Publish options
Click

Change

to set the web page title.  Enter "

Investment Update

" and click OK.
Figure 8.  Set Title dialog box
We have successfully converted from Excel to HTML.  The page will be opened in the default web browser, showing the HTML table and graph.  
URL – file:///C:/Users/User/Desktop/Investment%20Growth.htm
Figure 9.  Output: Excel to HTML table and graph
When we browse through our computer, we will find that a folder has been created containing the supporting files.  A web page file has also been created, with file name "Investment Growth.htm" and file type "Chrome HTML Document".    
Figure 10.  HTML files
Instant Connection to an Excel Expert
Most of the time, the problem you will need to solve will be more complex than a simple application of a formula or function. If you want to save hours of research and frustration, try our live Excelchat service! Our Excel Experts are available 24/7 to answer any Excel question you may have. We guarantee a connection within 30 seconds and a customized solution within 20 minutes.