We can use the Excel MOD function if we want to get the remainder of two numbers after division. While this might seem challenging, this step-by-step guide will enable you use the MOD function to get the remainder of any two numbers after division.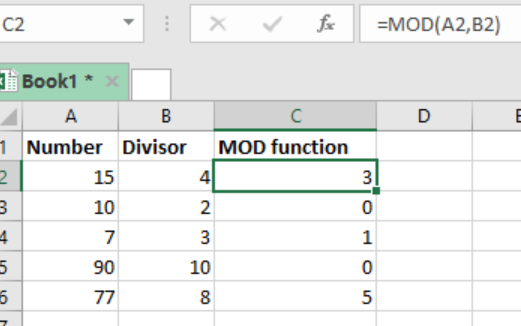 Figure 1: Using the MOD function to get remainder after division
Generic syntax of the formula
=MOD (number, divisor)
Where;
Number – is the number to be divided
Divisor – number to divide with
Understanding the MOD function
This function is fundamental when it comes to getting a remainder after division.
This function is known to return a result in the same sign as the divisor.
In the event that the divisor is zero, then the MOD function will return a #DIV/0! Error.
Example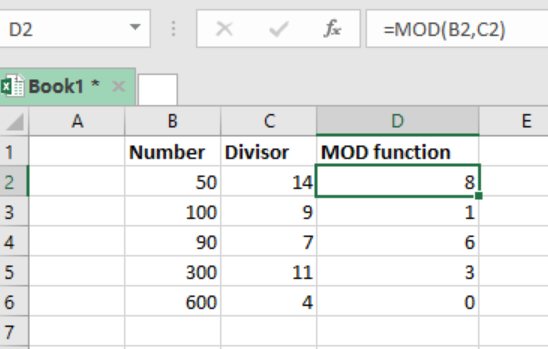 Figure 2: MOD function
Step 1: Enter the data in the excel sheet as shown above. Clearly indicate the number and the divisor.
Step 2: In cell D2, put the MOD function, i.e. =MOD(B2,C2)
Step 3: Press Enter key
Step 4: Copy the formula across the other cells.
Other uses of Excel MOD Function
Can be used to extract time from date
Often used in formulas that deal with "every nth" value
Instant Connection to an Expert through our Excelchat Service
Most of the time, the problem you will need to solve will be more complex than a simple application of a formula or function. If you want to save hours of research and frustration, try our live Excelchat service! Our Excel Experts are available 24/7 to answer any Excel question you may have. We guarantee a connection within 30 seconds and a customized solution within 20 minutes.