We sometimes want to know what version of excel we have. This tutorial will take us through simple steps in order to identify what version of Microsoft excel we are using.
Figure 1: How to find out what version of excel we have
How to find excel version
If we suspect we are using Windows 2013 to 2016, we should do the following:
We will launch Microsoft Excel
Figure 2: Launch Microsoft excel
We will click on

FILE

and click on

ACCOUNT

to see the excel version on the right under

Product Information
Figure 3: How to tell what version of excel we have
If we suspect we are using Excel 2010, we will click on

File

and click

Help in the left column

. We will see the version in the

right section.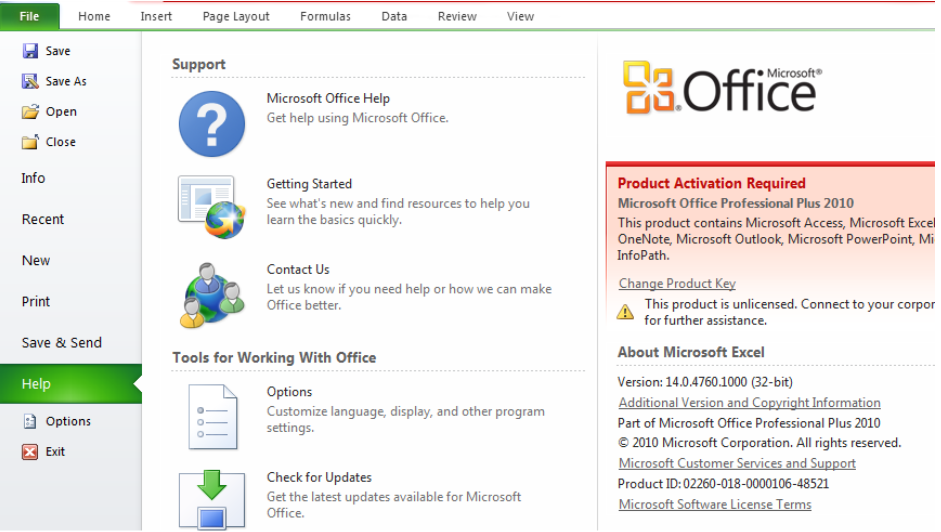 Figure 4 – Check Excel version
Instant Connection to an Expert through our Excelchat Service
Most of the time, the problem you will need to solve will be more complex than a simple application of a formula or function. If you want to save hours of research and frustration, try our live Excelchat service! Our Excel Experts are available 24/7 to answer any Excel question you may have. We guarantee a connection within 30 seconds and a customized solution within 20 minutes.