The Developer tab contains the command buttons for some advanced Excel functions such as Visual Basic Editor, Macros and Add-ins.  It also contains the Controls Group that inserts Form Controls and ActiveX Controls, and the XML Group that enables import/export of XML files.   
Figure 1.  Final result:  Developer tab
How to add the Developer tab
When the Developer tab is not displayed in the toolbar, it must have been disabled in Options.  In order to display it the Developer tab, we follow these steps:
Click

File

tab >

Options

In the

Excel Options

window, select

Customize Ribbon

Select

Main Tabs

in the

Customize the Ribbon

drop-down menu

Click on the

Developer

check box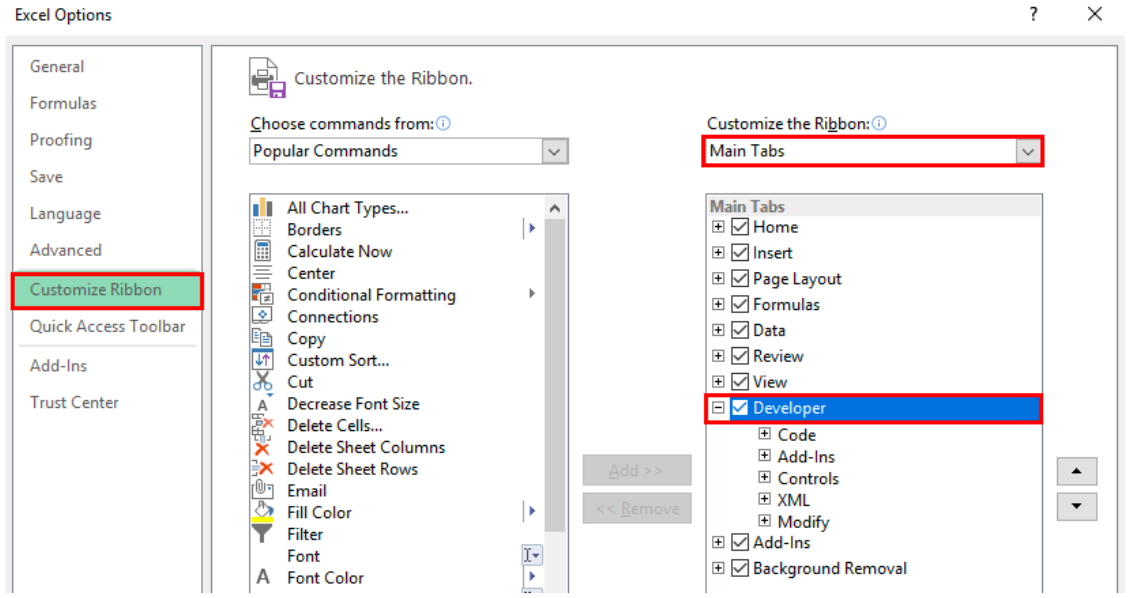 Figure 2.  Customize the Ribbon menu in Excel Options
The Developer tab will be displayed at the top of the screen, right next to the View tab.  It will show the command buttons for Code, Add-Ins, Controls, XML and Modify.  
Figure 3.  Output: How to add the Developer tab
Developer tab in Mac
The procedure to display the Developer tab in Mac is as easy as in Windows.  Follow these steps:
Click on

Preferences

under the menu at the top of the screen
Figure 4.  Preferences in menu options
Click

View

under

Authoring
Figure 5.  Preferences window
Check

Developer tab

under

In Ribbon, Show
Figure 6.  Developer tab option in View window
The Developer tab will instantly appear beside the View tab.  
Figure 7.  Output: Developer tab in Mac
Instant Connection to an Excel Expert
Most of the time, the problem you will need to solve will be more complex than a simple application of a formula or function. If you want to save hours of research and frustration, try our live Excelchat service! Our Excel Experts are available 24/7 to answer any Excel question you may have. We guarantee a connection within 30 seconds and a customized solution within 20 minutes.